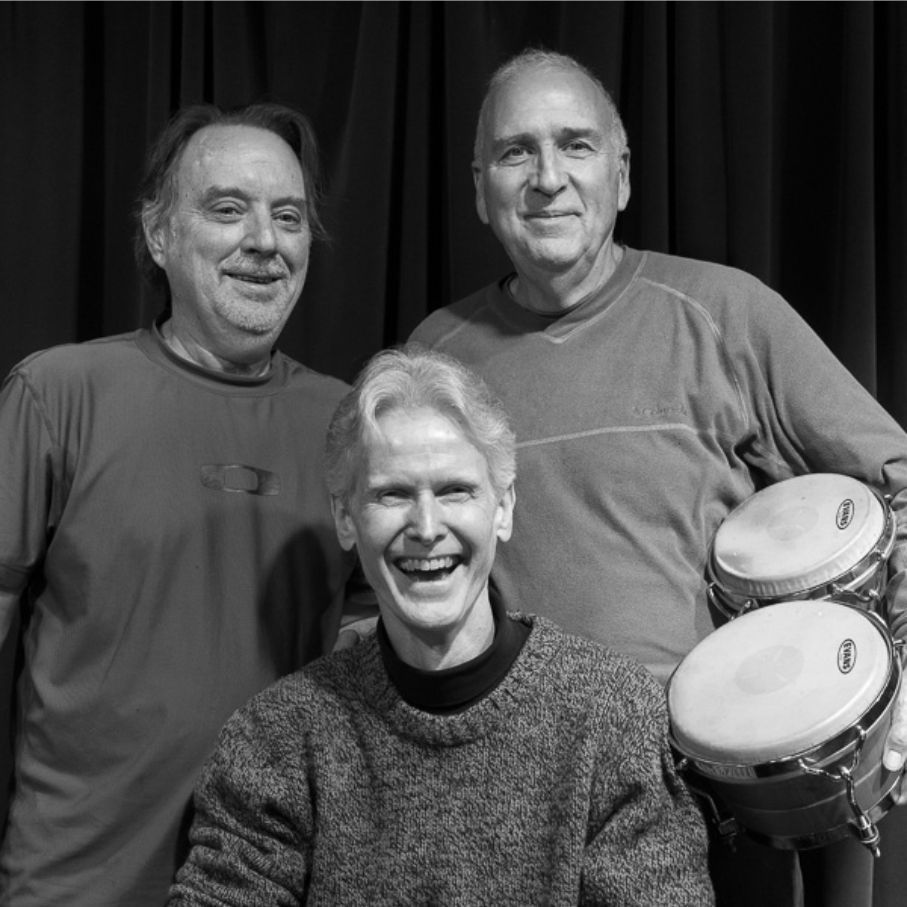 Troika Latin Jazz
René Lavoie - woodwinds
René Fortier - percussion
Tim Bedner - 7-string guitar
Troika Latin Jazz Trio is René Lavoie playing saxophones and flute, Tim Bedner on 7-string guitar, and multi-percussionist René Fortier. The uncommon instrumentation and the musicians' love for Cuban and Brazilian rhythms make Troika a very unique ensemble. The trio explores a wide range of repertoire from the Great American Songbook to classic and contemporary jazz compositions, in addition to some of the finest composers from Brazil and Cuba. Troika really grooves and you just might want to get up and dance! 
René Lavoie, a jazz saxophonist and flautist, graduated from the University of Ottawa and completed his Master's degree from the University of Miami. He also studied privately with Joe Allard and Eddie Daniels in New York city with the help of the Canada Council for the Arts. Presently he teaches saxophone at De la Salle High School and performs with various music ensembles including the Cosmos Sax quartet, Los Gringos, and Troika. 
René Fortier studied Cuban percussion with Changuito (of Los Van Van) and Miguel Anga Diaz (of Irakere), Batas with Francisco Ascaso (from Conjunto Folklorico Nacional de Cuba), Andre Dupuis (Omo Anya: Ceremonial player) and Brazilian percussion with Michel Dupire. René has also performed with Mary Wilson of The Supremes, Rita McNeil, Stone Soul Picnic, Breen Leboeuf, Robert Paquette, Los Gringos, Changuito, Servantes, Moetown, Telefunk, Mirage, Caliente, Alternate Takes, Greg Stone, Bill McBirnie, Bytowne Big Band. 
Tim Bedner received his undergraduate training from Berklee College of Music and a Masters Degree in Jazz Performance from Duquesne University. Tim teaches jazz guitar at Carleton University, directs the Contemporary Guitar Ensemble, and is also Assistant Director of the Carleton University Summer Jazz Camp. He has shared a stage with artists as diverse as national finger-style champion Pat Donohue; Broadway diva Bernadette Peters; jazz guitarists Lorne Lofsky, Gene Bertoncini, Mike Rud, Bill Coon; bassist Dave Young; saxophonist and composer Oliver Lake; Pittsburgh veteran jazz drummer Roger Humphries; George Garzone and John Lockwood of the Fringe.